LTH's Pedagogical Inspiration Conference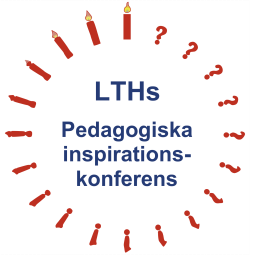 LTH's Pedagogical Inspiration Conference is a conference organised regularly to increase the opportunities for collaboration and exchange of pedagogical experiences between teachers. The event is organised by the Academic Development Unit at CEE, and the first conference took place in 2003.
Based on the great interest manifested in LTH's Pedagogical Inspiration Conference, Lund University has decided to arrange a university-wide development conference every second year. Therefore, LTH's conference is now arranged only every other year, so that the two conferences are not arranged during the same year.
Next conference
LTH's 11th Pedagogical Inspiration Conference, 9 December 2021:
(the conference was planned for December 2020, but has been postponed to December 2021 due to Covid-19)

Call for papers (PDF, 262 kB, in Swedish, new tab)
— proposals deadline 23 September 2021 (about 300 words)
— accepted proposals announced no later than 10 October
— full text (approx. 1300 words) must be available no later than 8 November (instructions and template references will be found in the e-mail all accepted conference contributions receive, sent to the proposal submitter)
Invitation
Registration (no later than 25 November)
Program

Proceedings
Questions about the conference are answered by Roy.Andersson@cs.lth.se
Proceedings from all conferences
The Proceedings from LTH's Pedagogical Inspiration Conference are published with ISSN 2003-377X och eISSN 2003-3761.
Individual conference pages
The pages contain programs, proceedings, etc (in Swedish):