Administrative staff
Ida Åström, Supplemental Instruction (SI)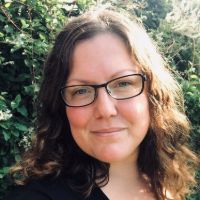 Administrative coordinator of the Supplemental Instruction (SI) program at the Faculty of Engineering, Lund University. I am in charge of coordinating SI-leaders and SI-coaches, working for the Civil Engineering programs, the International Master programs, the Architecture and Industrial Design programs, as well as for upper secondary schools in the region of Skåne.
Email: ida.astrom@lth.lu.se
Phone: +46 46 222 37 15
I work as a coordinator within the CEE administrative team, with a primary focus on career development and LTH's pedagogical courses for teachers and PhD students. You meet me when you are about to apply for one of our courses, and also when having questions relating to your study results. I take a special interest in communication and communication skills and I work with texts, proof reading, the intranet and web in several contexts. I am also the coordinator for the CEE Board. In my role, I function as a bridge between CEE, the Academic Development Unit (ADU/Genombrottet) and the LTH Faculty Office.
Email: asa.ahnfelt@lth.lu.se
Phone: +46 46 222 69 14