Energy Lab
The Energy Lab offers state of the art test facilities and laboratories originally established for combustion engines, evaporative gas turbine, high pressure combustor as well as small scale laboratories for fluid mechanics and heat transfer research.
The Energy Lab is a part of and is managed by the Department of Energy Sciences.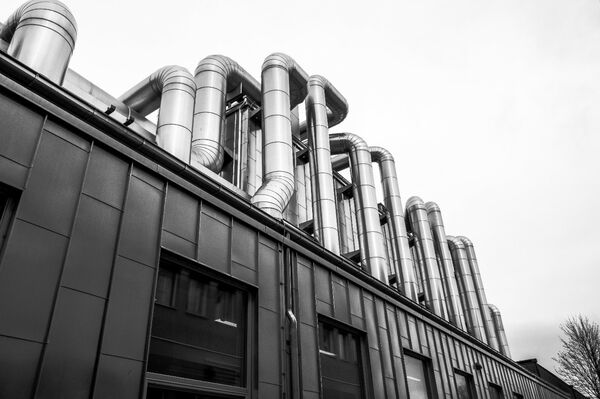 In-house expertise
The staff at Energy Sciences provide both experimental and theoretical expertise within the fields of thermodynamics, fluid mechanics, heat transfer and turbulence, but also in more applied subjects such as energy use, energy supply, fuel cells, internal combustion engine technology, power plant technology, gas turbines and turbulent combustion.
Equipment
14 test cells with external control rooms, forced ventilation for exhaust extraction, external fuel supply (both gaseous (including hydrogen) and liquid), gas alarms, a state of the art after treatment system for flue gases. High power supply. High flow pressurized air.
7 labs for your experimental setups, including point extraction ventilation, gas supply, shop air, fume hoods. Lab 1-3 can be combined for larger setups.
We have measurement equipment for exhaust gases, flows, pressure, power and temperature to name a few, and is using LabView for control and data acquisition.
Typical users
Researchers, companies and institutions with an interest. Example of external projects: tests of particle filters, catalysts, additives for fuels, to name a few.
User skill requirements
Some of the instruments and techniques in the aerosol lab may be handled independently after a short introduction. Other equipment may need substantial assistance by expert staff. Such staff may be available at request.
Fees
Information about the lab fees and lab access is available upon request
Insurance & safety
All Energy Lab users must have insurance in order to use the lab. The Energy Lab staff provides a dedicated introduction and safety course for all new users of the lab.
Contact information
Marcus Lundgren
Associate Professor, Head of Laboratory
Department of Energy Sciences
The location of the lab is in the M-building on the LTH campus.