Excellence in Academia Through Gender Equality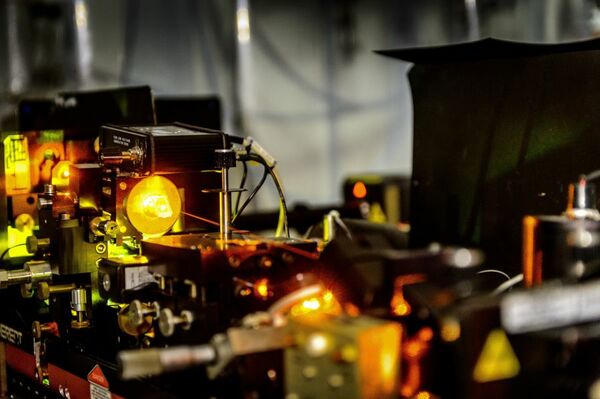 LTH, Faculty of Engineering runs a project with the aim to become a more attractive employer and to achieve the goals of a gender-equal university.
"Excellence in Academia Through Gender Equality" is a project running 2018–2022 to recruit juniors and talented teachers of the under-represented gender as assistant university lecturers in areas that are considered strategically important for LTH.
In the long run, the investment will contribute to a larger recruitment base in terms of senior teachers and to a more even gender distribution among professors at LTH.
Higher requirements are set – widening recruitment
"Excellence in Academia Through Gender Equality", requires experience of another research environment, for example a doctoral degree from another university. Even postdoctoral experience or equivalent from business are required. This is usually not the case when assistant university lecturers are recruited.
Both the subject in which the candidates work and the recruitment itself can be considered to be of strategic importance for LTH.
When the departments nominate candidates of the under-represented gender, they must select several possible candidates. The reason why the faculty asks the departments to do this is to ensure that the departments gain greater knowledge even of those who are "far" outside LTH, and that the candidates themselves get to hear about the possibilities at LTH.
Merits apply as usual, but financing differs
Those who are employed within the framework of "Excellence in Academia Through Gender Equality" must meet the requirements for merits and skills, ie be the most qualified.
If the application is granted, LTH pays 52 percent of the salary, over the six years that the service lasts. If the most qualified person is not of the under-represented gender, the department can choose to proceed with the candidate, but then without funding from LTH.
A reinforcement
"Excellence in Academia Through Gender Equality" means that more assistant university lecturers can be employed by the departments, as this is a supplement in the form of joint faculty funds.
In addition to the approximately four employments per year that are recruited within the framework of the project, the departments' regular recruitment is ongoing. Previously, about eight to ten assistant university lecturers were employed per year at LTH. The total number of recruitments is expected to increase to 10–12 per year.