New centre for strategic metals
A new centre is being established for "strategic metals"– critical raw materials, metals and minerals for key technologies that are important for the green transition. The centre, which is funded by SEK 60 million from the Swedish Foundation for Strategic Research (SSF), will review possibilities for securing access to important metals and minerals. Lund University is a project partner in the centre, which is led by Uppsala University.
Malin Eivergård and Jessika Sellergren – Published 16 November 2023
The Smart Exploration Research Centre will begin its work in January 2024 and conduct both basic research and innovative research on strategic and critical metals and minerals – research that is of major significance internationally.
The main aim is to create a responsible, socially acceptable, robust and sustainable supply of strategic and critical metals and minerals, something that is necessary for society's ongoing energy transition and climate adaptation.
The centre's research director, Alireza Malehmir, professor of Geophysics at Uppsala University, says:
"We are glad to have the opportunity to use our experience and expertise, and place Sweden at the forefront regarding the area of innovative solutions for mineral prospecting. We welcome new partners for demonstrations, upscaling, market introductions and synergy-related work."
Lund University will contribute research in the field of secondary mineral assets to examine which potential minerals remain in the residual products from mining operations. Tina Martin, researcher in Engineering Geology at the Faculty of Engineering (LTH) and project manager for Lund's research within the centre, says:
"We will conduct a large part of the fieldwork in and around mines. There, we will use geophysical methods to characterise remaining residual products to determine the minerals' concentration, grain size and mineral type. Our research on mineral assets will be an important contribution to the future raw material security of Sweden and Europe."
The Smart Exploration ResearchCentre will be a hub for accelerating the growing need for prospecting in search of critical raw materials in Sweden, the Nordic countries and the rest of the world. The centre is a consortium of experts in geoscience, nanotechnology, data analysis, engineering, drone and robot solutions, and drilling technology with academic partners from Stockholm University, the University of Gothenburg and Lund University, and industry partners from Epiroc, Nordic Iron Ore, First Quantum Minerals, Tyréns, Samarkand, BitSimNow, Eurobattery Minerals and Amkvo.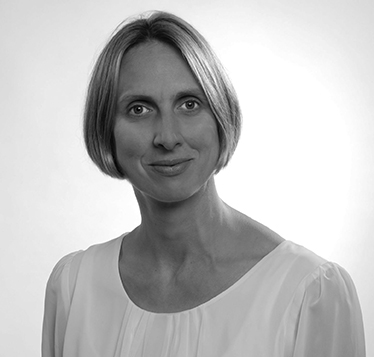 Tina Martin
Tina Martin
Researcher in Engineering Geology, LTH, Lund University