Biotechnology - Programme structure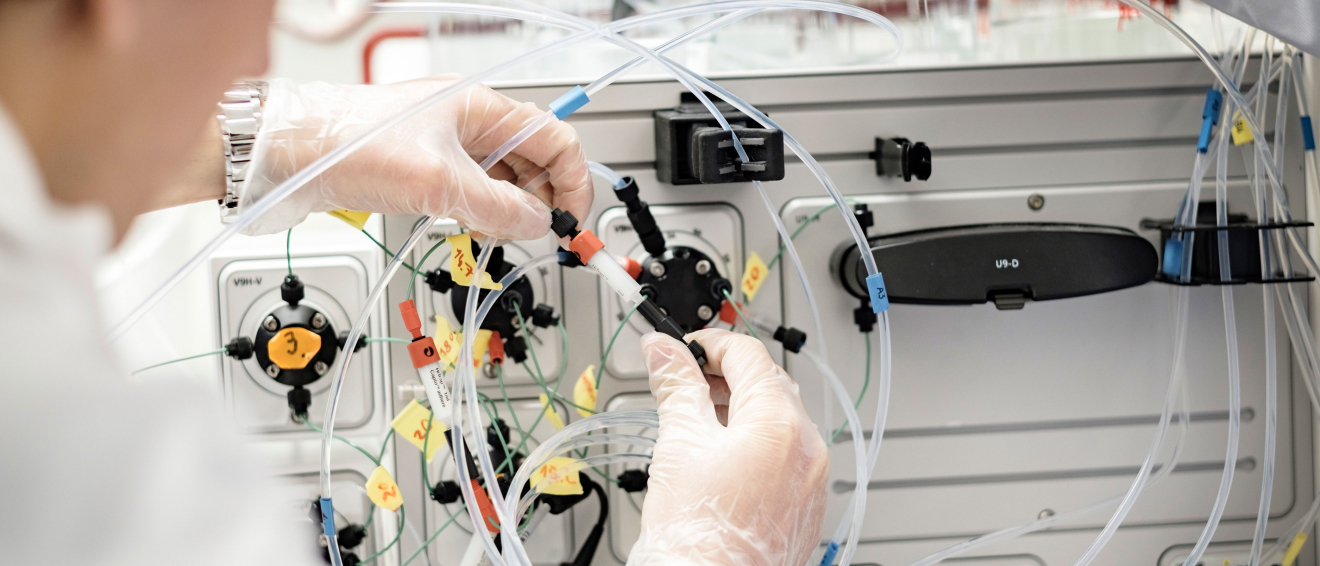 The Master's programme in Biotechnology is currently undergoing some changes. Below you can find an overview of the preliminary course list for year 2024/2025. This applies to students accepted for study start autumn 2024.
The programme includes two compulsory courses (15 credits), one project course - elective compulsory (15 credits), elective track courses (60 credits) and a degree project (30 credits).
---
The links below will direct you to Course website LTH and the course syllabus.
Semester 1
Semester 2-3
Project course - elective compulsory (15 credits)
Elective track courses (45 credits)
Semester 4
Degree project (30 credits)
---
Elective courses divided by tracks
The purpose of the tracks is to give an orientation among the offered course topics. You can freely choose whether you want to follow a single track (depth) or mix between different tracks (breadth) depending on your interests and career perspectives.
You study a total of 75 credits of elective compulsory/elective courses.
Bioprocess Technology track
Molecular Biotechnology track
* Compulsory to study one of these two project courses
General - both tracks

Additional elective courses might be added for academic year 2024/25.