Together we can strengthen research and growth in sustainable industry
If Swedish companies are to continue to be among the world's best in delivering safe and resource-efficient products, there is a need for collaboration between academia and industry, where leading edges can meet. Without strong research environments, and without the exchange of expertise, Sweden cannot be at the global forefront in the areas of sustainability and digital industry, writes Annika Olsson, Dean of LTH.
– Published 21 February 2022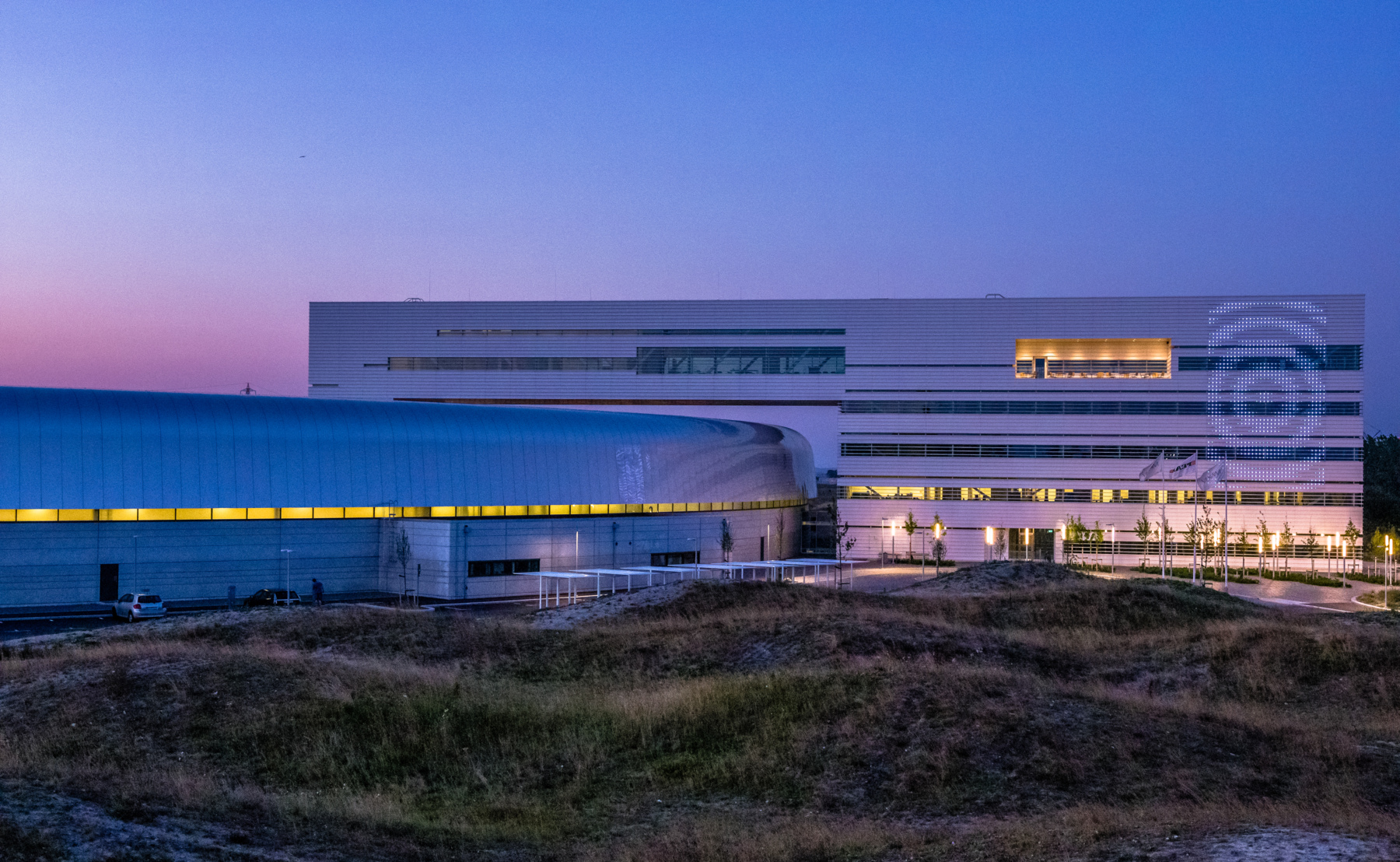 The phenomenon is called reshoring. It concerns, among other things, Swedish companies taking their production "home" again, after having located it in countries in Asia, for example. The pandemic, as well as digitalisation, appears to have strengthened the trend for companies to choose to set up or improve factories in Sweden, for example, utilising innovations and streamlined processes. Robotisation and AI, as well as an increased awareness of risk, may give this trend further momentum.
At the same time, there are hopes that many Swedish companies can be winners, because in Sweden we have access to advanced expertise – i.e. skilled engineers – regarding sustainable solutions and "green" technology.
From my perspective, I see a golden opportunity for Swedish industry and Swedish higher education institutions to collaborate, so that one and one adds up to more than two.
For us at LTH, collaboration is natural and we are already seeing how long-term collaborations with industry lead us to the forefront for sustainable solutions. We are working hard to create understanding among research funding bodies, decision-makers and the public that considerable and sometimes very heavy investments in world-leading research environments are important for both industry and research, and a condition for growth in Sweden.
If Swedish companies are to continue to be among the world's best in delivering safe and resource-efficient products and systems, there is a need for LTH, like other higher education institutions, to ensure that leading edges interact. Without strong research environments, and without the flow and exchange of expertise, Swedish industry cannot be at the forefront globally in sustainability and digital solutions.
Technical or engineering advances can, of course, result in innovation cultures and export successes, which in turn lead to extra revenue for state finances and welfare. Succeeding in this also concerns contributing to the transition to circular and sustainable production – and helping to achieve the Agenda 2030 goals.
It is no exaggeration that LTH's problem-solving in engineering, architecture and design can make a difference for the environment and people's quality of life – I see examples of it every day. As dean, I work hard to enable us to advance a little further in our research successes through strategic collaboration with industry, in which we work together for mutual benefit and to solve a range of relevant societal problems and contribute to sustainable development and growth.
The other week, for example, we announced a strategic collaboration with Volvo Cars that both broadened and deepened the relationship and which concerns electrification, wireless communication, security software, sustainable materials, machine learning and AI.
The ambition is for existing and future technologies in these areas to contribute to sustainable growth, innovation, attractiveness and increased competitiveness for both LTH and Volvo Cars.
Another exciting example of where LTH works closely with industry and for the benefit of society is water management in industry. Here, we have another strong LTH research field in which collaboration can lead to us providing practical solutions that can address both water shortages and clean water issues in order to contribute to a functioning circular system when new factories are set up in Sweden or other Nordic countries.
Hopefully, our food research can also contribute to the government's goal of increased and sustainable production of food for sustainable growth throughout Sweden. Through strong collaborations and research in the food area, we create conditions for such a goal to be achieved, especially as food production is an important part of the landscape in Skåne.
Press release: Government strengthen Swedish food production – on Regeringen.se (in Swedish)
About Northern Lights on Food — on LINXS' website
LTH and Lund University already have leading and strong research environments in areas such as nanotechnology and semiconductors – areas that will be crucial for the future as they can, for example, provide us with new materials that enable climate change adaptation, with new generations of energy-efficient computer chips.
So, last but not least, I want to emphasise that at LTH and Lund University we see great potential in the major research facilities ESS and MAX IV, around which a new, world-leading centre for life sciences and material sciences is now taking shape. They further strengthen research and industry, and provide good opportunities for new advances in technology in several areas.
If the government and the major research funding bodies can agree on making further and completely necessary investments in modern laboratories and testbeds for semiconductor technology and nanotechnology, for example, as well as in research environments and learning environments, Sweden can take advantage of the unique opportunity that has arisen thanks to ESS and MAX IV in Lund. Soon, these facilities will be joined by Lund University's establishment of activities in Science Village including the new Nanolab Science Village.
Opinion article 15 February 2022: "Sweden must invest in the development of new semiconductors" – on the website of Dagens industri (in Swedish)
We expect no less than the gathering of creative talents around this "trio" in Lund. Students, researchers, industry representatives, innovators and business angels brought together around the major facilities in north-east Lund create a complete innovation ecosystem that can shine internationally.
In our strong research environments, which embrace curiosity and a kind of "naive" exploration in combination with hard work and knowledge creation, we can together strengthen education, research and sustainable industry. And hopefully provide answers to the future's challenges and issues.
Annika Olsson
Dean of LTH