Time for LTH's solemn graduation ceremony
On Wednesday, May 24th, it is time for 250 graduates to receive their diplomas from the Dean's hand at the solemn graduation ceremony at the University House auditorium. During the ceremony, which will be live-streamed on the web, the Karl-Erik Sahlberg Scholarship will also be awarded for outstanding thesis work.
– Published 24 May 2023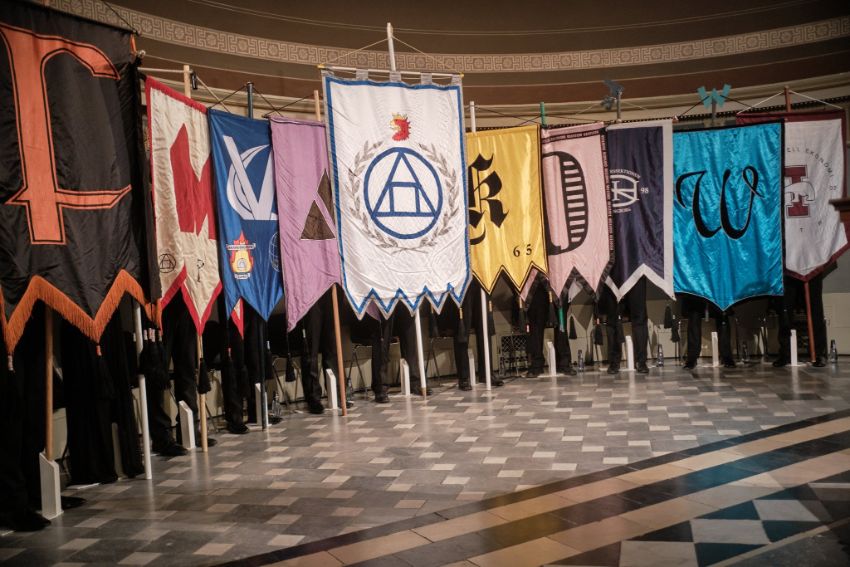 Approximately 250 newly graduated engineers, master's students, industrial engineers, and architects will participate in the solemn graduation ceremony at the university auditorium. The graduation ceremony is divided into two sessions, with the first ceremony starting at 12:00 PM and the second one starting at 4:00 PM.
The keynote speaker is Jens Henriksson, CEO of Swedbank. Jens Henriksson holds a Master of Science degree in Electrical Engineering from LTH and a degree in Business Administration from the Lund University School of Economics and Managment (LUSEM). Henriksson has served as a political advisor, head of planning, and state secretary at the Ministry of Finance under four different finance ministers. Last spring, Jens Henriksson was appointed an honorary doctor at Lund University by LUSEM.
Since 2015, LTH has annually awarded a scholarship to one or more students for exceptional thesis work. The scholarship has been made possible through a donation from Karl-Erik Sahlberg, former CEO of Perstorp AB and chairman of LTH. The scholarship aims to recognize a talented newly graduated student at LTH with a focus on chemistry. The scholarship amount is SEK 50,000. For 2023, the scholarship is awarded to Marshall Ringisayi Machingauta (studied in the Master's program in Drug Technology: Research, Development, and Production). The title of the thesis is "Development and characterization of an eco-friendly cosmeceutical formulation with optimal performance." The scholarship will be awarded at the ceremony taking place at 4:00 PM.
Many international students have invited their families from near and far, and in the evening, a graduation dinner is organized for all master's students.
Both ceremonies will be live-streamed at www.lth.se/stream so that loved ones, both in and outside of Sweden, who cannot attend, have the opportunity to follow the ceremony remotely.