New multifaceted knowledge, creativity and problem-solving will be needed in the future
A quick look at the world around us can sometimes be enough to make us feel disheartened. However, there is hope for enhanced living conditions considering the knowledge, creativity and ability to solve problems and collaborate possessed by so many students, researchers, collaborative partners and alumni, writes LTH's Dean Annika Olsson.
– Published 13 March 2023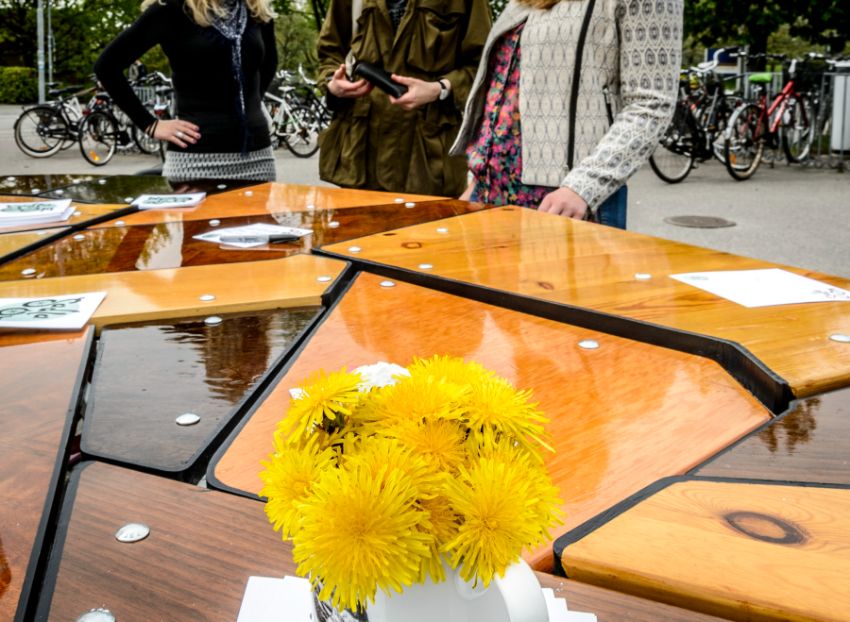 Seven strong areas. In LTH-nytt – which is sent out to 10,000 of LTH's alumni – you can read about, among other things, LTH's profile areas, which pool interdisciplinary resources. LTH has a world-leading position and future potential, and we can create benefits for the wider world together with other actors in society. In short, this is a way to concentrate strengths and delve deeper in order to be of more benefit for life, digitalisation, industry, the climate and the built environment.
In the new issue of LTH-nytt, our researchers and teaching staff explore and illuminate future living environments, in which engineers, industrial designers and architects will together provide the knowledge and expertise that can contribute to societal development and the green transition.

At LTH, we are looking for answers for future housing, workplaces and the community. Our interest is in zero-energy buildings, constructions that stand the test of time, enhanced building processes and how future infrastructure can be planned and built. LTH possesses particular depth and breadth concerning the circular construction industry – which is one of LTH's profile areas – with a specific interest in how we can be better at recycling and reusing important building materials.
LTH's highway and water resources engineers will build our society and shape physical environments. In close cooperation with other professional groups, they will develop and design tomorrow's buildings, roads, railways, bridges and water systems, which must all be robust and withstand the changing climate.
We have architects who are looking at the future's digital or flexible spaces, and surveyors who scrutinise conflicts of interest over land use. Furthermore, we have computer scientists with a grasp of smart cities, and risk management researchers who know that we need to be well prepared – to prevent disasters or at least minimise their negative effects.
Society needs to continue to focus on research in these important areas if Sweden is to maintain its leading position in community building programmes as well as its ability to create robust and sustainable living environments.

A new major war in Europe, a worsened security situation, threats against democracy, climate denial, climate change and the continuing loss of biodiversity are examples of problems that can easily make us feel disheartened.
However, when you consider the multifaceted knowledge, creativity and ability to solve problems and collaborate demonstrated by so many of LTH's students, researchers, collaborative partners and alumni, there is also hope for solutions and improved living conditions for many people.
Engineers, industrial designers and architects, and researchers within these fields, will be needed in the future. I am convinced they can improve it, and that we need to continue to work hard, together.
Annika Olsson
Dean of LTH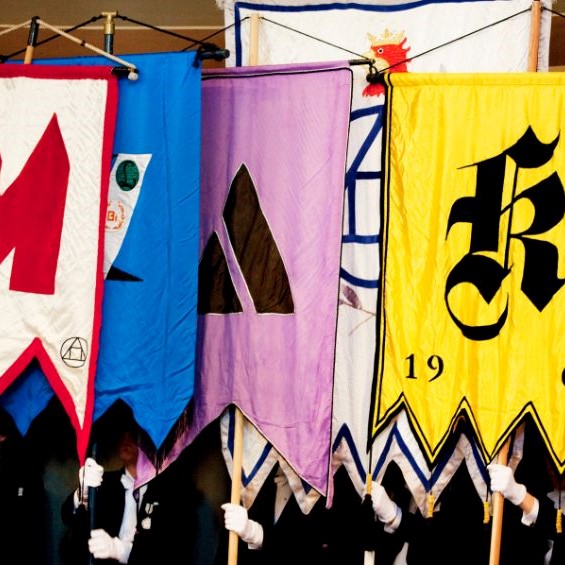 LTH alumni, welcome back!
LTH would like to establish closer contacts with those who studied at the Faculty of Engineering, a part of Lund University. Those with an LTH background are curious about new collaborations and believe in lifelong learning. Together we can continue to explore and create – to benefit the world.
LTH-nytt: To benefit the built environment
LTH-nytt, LTH's magazine, is aimed at alumni, students and staff. There is an ambition for it to also be attractive reading for members of the public who are interested in engineering developments and the contribution of institutes of technology to societal benefits.
Here you will shortly be able to access the latest issue of LTH-nytt (an accessibility-adapted PDF will follow later).
LTH-nytt 1/2023 – To benefit the built environment (PDF, 11 MB, opens in new window – in Swedish)