Measures to increase train punctuality
Through improved timetable planning, clearer instructions to passengers at the stations, and a railway that can handle our Swedish climate, the number of departures that arrive on time can increase significantly, according to Carl-William Palmqvist's research on delays in Swedish rail traffic.
Jonas Andersson – Publicerad den 11 November 2019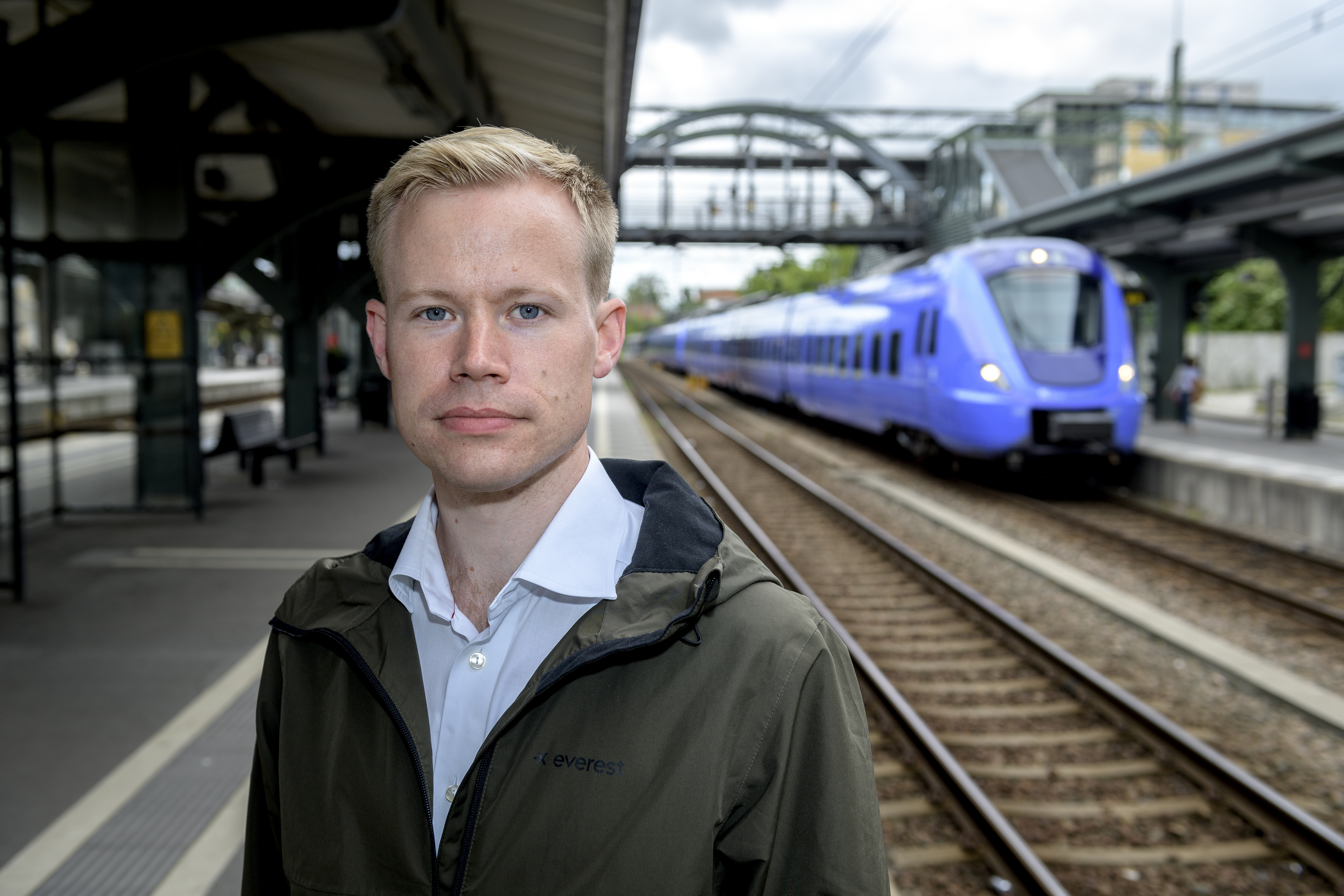 More and more people in Sweden choose to travel by train, and the number of passengers has more than doubled in the past 30 years. With increasing climate awareness, the number of travellers choosing to go by rail is set to increase even faster than before, and more and more departures are fully booked.
Unfortunately, Swedish trains suffer from delays. A common way of gauging delays is to measure the proportion of trains that arrive more than five minutes behind schedule. Around 90 per cent of all trains arrive on time, according to this measure. Despite a major increase in traffic, punctuality has remained fairly stable over the past ten years. But as the share of late trains has consistently constituted 10 per cent of all departures, the increase in traffic means that the number of late departures, and the number of passengers affected by them, is constantly increasing. This causes a great deal of annoyance and discomfort, major costs to society, and threatens a continued, necessary transition of traffic from roads to railways.
- Most train delays are caused by minor disruptions, up to a few minutes in length. Over a longer journey, these add up. The disruptions often happen at stations where trains are scheduled to stop, but then fail to depart on time. The time that trains should spend at stations, the dwell times, are systematically underestimated in timetables, says Carl-William Palmqvist, researcher at the Swedish knowledge centre for public transport, K2 and the Faculty of Engineering at Lund University.
Using new technology, timetabling can be automated to a significant degree. Timetable planners can then instead focus on systematic follow-up and on improving the guidelines used for timetabling.
Another measure which can reduce disruptions is to improve the information to passengers, so that they know where on the platform to stand in order to quickly and easily board the train as it arrives.
To increase train punctuality, railways and trains must also be adapted to our Swedish climate.
- Winter hardly comes as a surprise. Still, cold and snow causes significant train delays each winter. A changing climate also means that Swedish railways must be adapted to better handle other extreme weather, such as heat waves and heavy rains, says Carl-William Palmqvist.
Possible measures to prevent delays caused by heat waves include shading and ventilating electronics and signals, to prevent overheating.
- These measures do not solve all the railways' problems, but they can significantly increase punctuality, says Carl-William Palmqvist.
Carl-William Palmqvist, researcher at the Swedish knowledge centre for public transport, K2 and the Faculty of Technology at Lund University, is the author of the doctoral thesis "Delays and Timetabling for Passenger Trains".