LTH's Pedagogical Inspiration Conference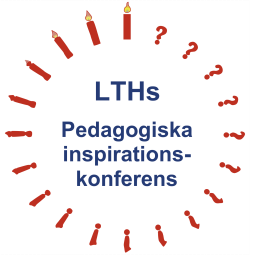 LTH's Pedagogical Inspiration Conference is a conference organised regularly to increase the opportunities for collaboration and exchange of pedagogical experiences between teachers. The event is organised by the Academic Development Unit at CEE, and the first conference took place in 2003.
Based on the great interest manifested in LTH's Pedagogical Inspiration Conference, Lund University has decided to also arrange a university-wide development conference. Therefore, LTH's conference is now arranged only every second year, so that the two conferences are not arranged during the same year. Next LTH conference will take place in December 2023.
Next conference
LTH's 12th Pedagogical Inspiration Conference take place 7 December 2023.
The conference is held mostly in Swedish, but you are more than welcome to write, present and talk in English. Below you find a call for papers, an invitation, and soon also more information relating to the rest of the bullets:
Proceedings from earlier conferences
The Proceedings from LTH's Pedagogical Inspiration Conference are published with ISSN 2003-377X och eISSN 2003-3761.
Individual conference pages
The pages contain programs, proceedings, etc (in Swedish):