Lise Meitner seminar 20 April 2023

Registration is now open for the Lise Meitner seminar 2023. Lise Meitner professors 2022 Klara Bolander Laksov, Regina Dittman and Petra Maier will give short popular science lectures, followed by a panel discussion on the theme "Gender equality – everyone wins!" moderated by Lisa Kirsebom. Please register by 14 April.
Registration
Register form (LU's alumni website)
Programme
14:40 "Fika" – coffee and chocolate served before seminar
15:00 Part 1 – Lectures by three Lise Meitner professors chosen 2022
Klara Bolander Laksov | Centre for Engineering Education (CEE) – Genombrottet, The contexts of discovery – the need for a learning focused environment
Regina Dittmann | Department of Physics – Division of Solid State Physics, From nanoionics processes to bio-inspired computing
Petra Maier | Department of Mechanical Engineering Sciences, Magnesium corrosion - one person's grief, another person's joy
16:00 Diploma award ceremony for new Lise Meitner professors held by Dean of LTH Annika Olsson
16:05 Short break
16:15 Part 2 – Panel discussion on the theme "Gender equality – everyone wins!"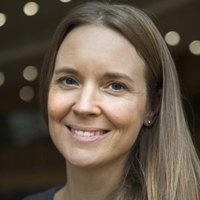 Increasing gender equality is everyone's responsibility and something we all gain from. In this year's panel discussion, we will talk about including and inspiring more people, and especially more men, to take part in the work for equality.
Moderator: Lisa Kirsebom, Science journalist
Panel participants
Annika Olsson, Dean of LTH and Chair for LG JäLM (gender equality, equal opportunities and diversity)
Tomas Brage, Professor, Mathematical Physics
Erik af Klinteberg, Student representative in LG JäLM
Kristian Soltesz, Senior lecturer, Automatic Control
Fredrik Nilsson, Professor, Packaging Logistics
17:00 End of seminar – Mingle with refreshments outside the lecture hall