Important discussions about – and with – the surrounding world
During the annual visit to LTH by members of parliament, the management of LTH highlighted its commitment to contribute to lifelong learning. At the same time, LTH stated that courses and other initiatives for lifelong learning need to be funded by the government and not at the expense of engineering programmes at LTH – Dean of LTH, Annika Olsson.
– Published 8 December 2022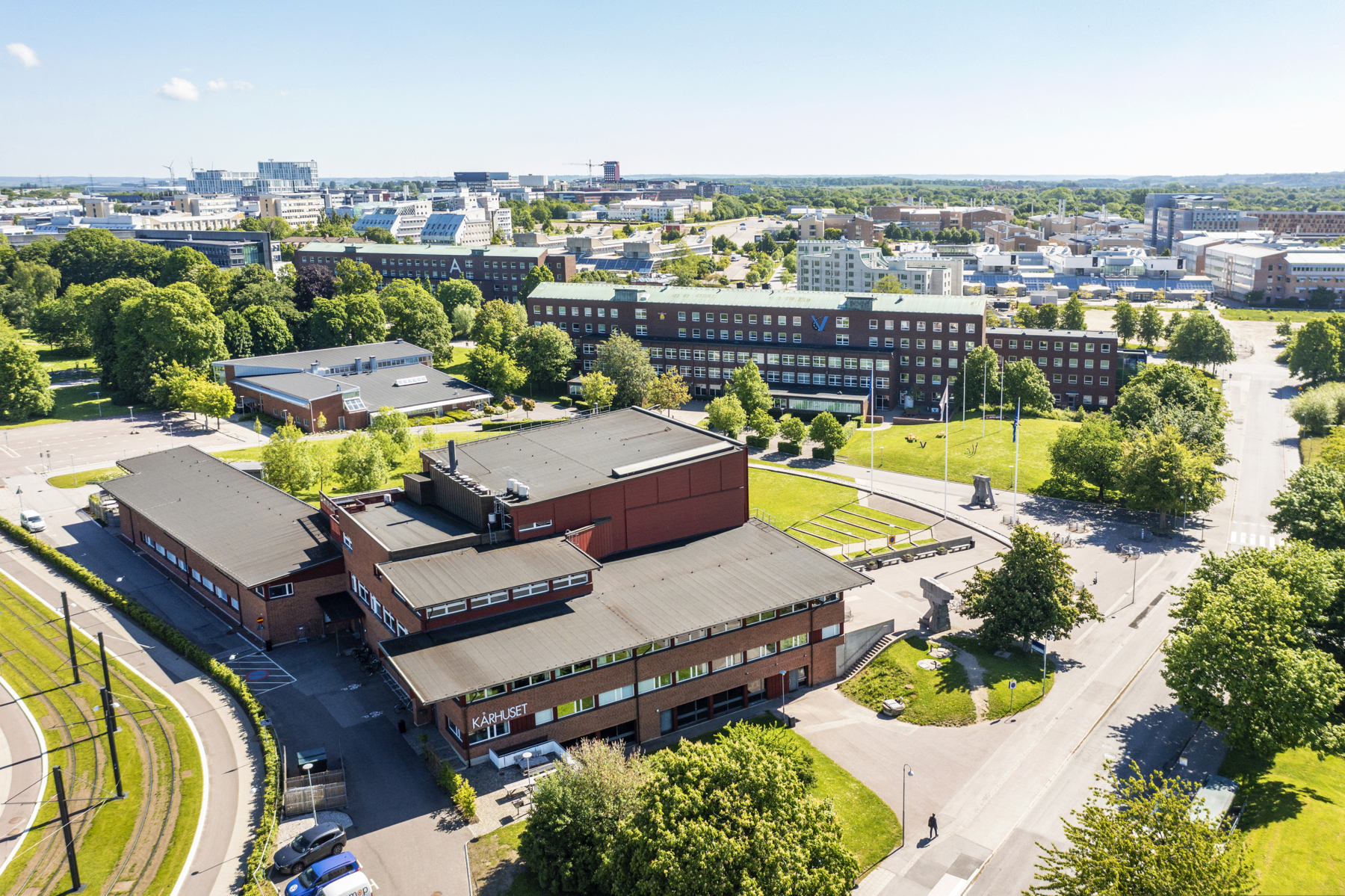 Last week, LTH invited the members of parliament for Skåne to a meeting and in conjunction with this there was an LTH Business Council. During lunch, the politicians and business figures talked and exchanged experiences. A lot of the discussions focused on energy supply, which was also the theme for the afternoon's Business Council.
The meeting with the members of parliament for Skåne is important for us at LTH. It is a good opportunity to conduct a dialogue about our activities, our challenges and, above all, the future opportunities we see within research and education. And, of course, it is a chance to talk about the development of our campus and infrastructures.
Not least, this time we wanted to highlight the long-term initiatives in Science Village, where we need considerable investments to achieve the goal of being a hub for future excellence in materials research in collaborations between academia, the MAX IV and ESS research facilities and industry.
We also highlighted for the elected representatives the opportunities that Sweden has as a strong collaborative country to bring together the most important participants in knowledge and innovation systems for the development of tomorrow's semiconductors, electromobility solutions and advanced therapy medicinal products – ATMPs. LTH has strong expertise in this area and, together with other higher education institutions and external partners, can contribute to the country's development.
Naturally, there was also discussion of the never-ending need for engineers and the difficulty of getting young women in particular to choose engineering and engineering programmes. We talked about different ways of stimulating interest in engineering among young people who do not have a tradition of higher education in the family. We also raised LTH's determination to contribute to lifelong learning, which is now a part of a higher education institution's assignment but stated that this required specific funding, so that the already sought-after engineering programmes at LTH would not be eroded.
The discussion that sparked the greatest interest and most questions was about bidding zones and the electricity supply challenges that exist in southern Sweden. Magnus Genrup, professor of energy sciences, highlighted challenges which, according to him, Sweden subjected itself to several years ago, including bidding zones, energy export and decommissioned thermal power stations.
This topical and critical theme of energy supply and new energy was also the theme for the Business Council, which began with a visit to LTH's engine lab, where researchers can study different types of fuel and gas and how these can be made as efficient as possible. The researchers talked about "the latest" in providing energy for vehicles and transport, the risks and opportunities associated with fuel cells, gases and batteries, and how to obtain sufficient knowledge on fire safety for different types of energy.
LTH also possesses strong energy supply expertise that can contribute to societal development.
The theme sparked many thoughts and questions from the Business Council, and as always kindled new ideas for collaboration with our partners.
To sum up, collaboration was a good way to finish the week. In collaboration, we can highlight society's challenges and discuss how we at LTH, together with industry and society, can contribute to positive developments in order to solve existing challenges.
Annika Olsson
Dean of LTH