Back to Start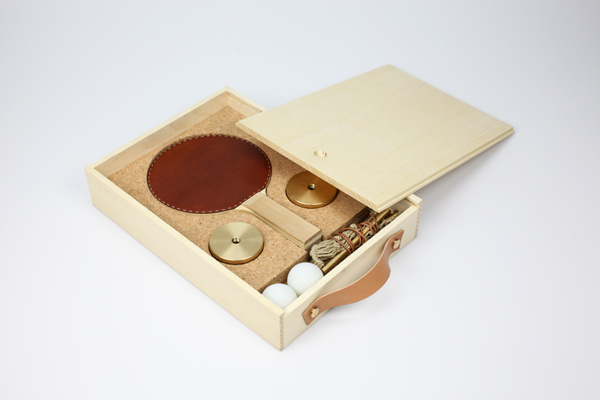 Since the early 1900s when table tennis began as a social diversion, it has gained great popularity in different formats among people of all ages from all over the world. The idea of this ping pong set is to bring the sport back to your home as a recreational and social game.
Rackets, balls and an adjustable net comes in a wooden box facilitating storage. The simple and minimal design helps it to be blend into your home, making it accessible whenever the mood sets in.
Crafted from durable and honest materials, such as wood, leather & brass, in sober, timeless yet playful shapes, this ping pong set is made to last and be passed on to future generations who are hungry for some analogue fun.
Ping Pong Set Karl Jönsson
+46 70 55 99 263
mail@thisiskarl.com
PRESSKIT