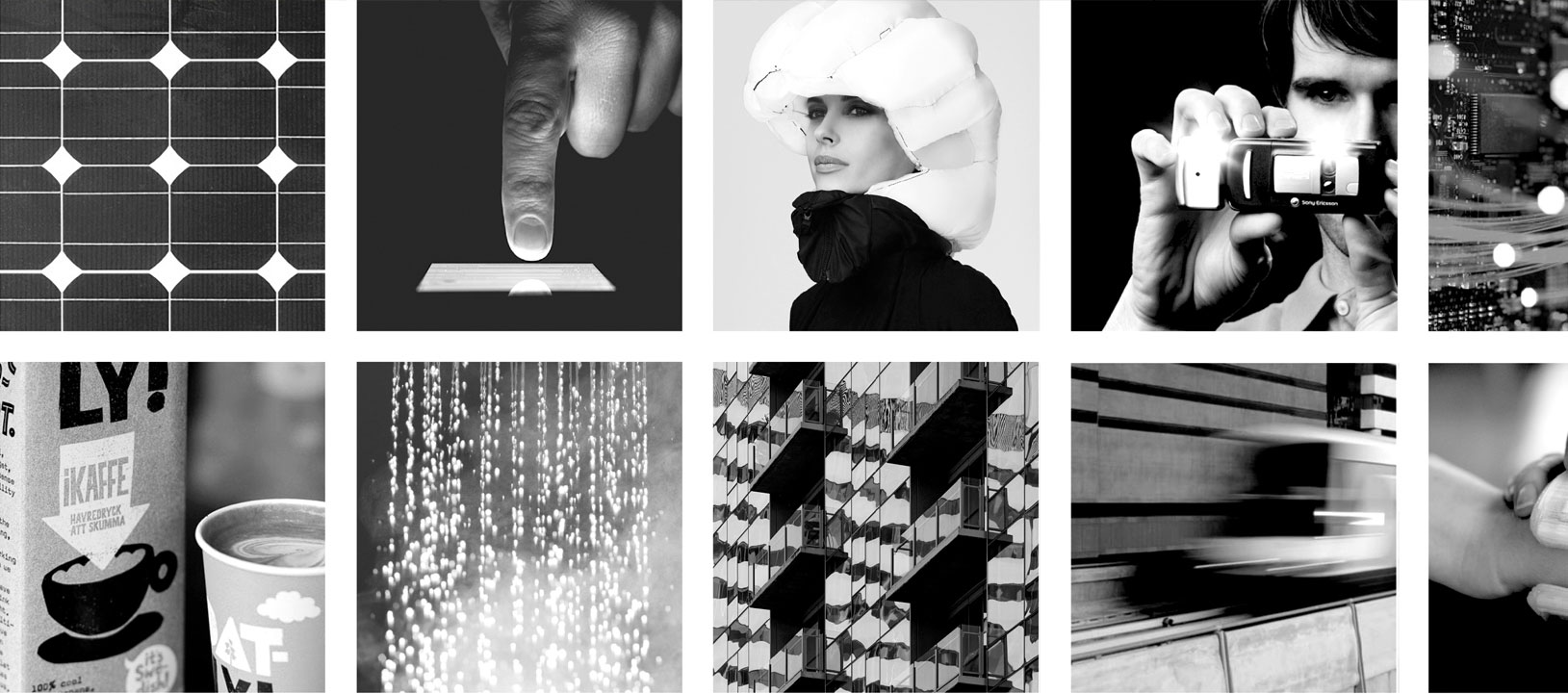 Innovations from LTH
Research is to provide benefits – this applies to all the innovations and companies that have emanated from LTH and make the world a little bit better.
At LTH we foster groundbreaking research and inspire the development of technologies, architecture, and design that are useful to the world. Did you know that at LTH:
The continuous inkjet technology was developed, making it possible to produce quality colour images.
The first echo-cardiogram for ultrasound examination of the heart, a revolutionary technology for diagnostics, was developed.
The world's first clinically usable artificial kidney was developed.
The tetrahedron - milk packaging, that requires minimum material and grants maximum hygiene, was developed.
In a project initiated by Ericsson Mobile, the Bluetooth was developed, opening a whole new world for the electronics sector.
Acconeer – radarsensor
AcouSort – sorts and manages cells using ultrasound
Alligator Bioscience – new technology for developing cancer drugs
Ange Optimization – support for planning and decision-making in logistics
Biofuel-Solution – technology for extracting bioplastics etc.
Bioextrax - converts glycerol into renewable fuel and chemicals
Bioinvent – develops antibody drugs against cancer
Bioprocess Control – optimises biogas plants
Bläckstråleskrivaren
Camurus – controls release of medicines in the body
CapSenze – traces very small concentrations in liquids
Carbiotix– prebiotic, individually adapted diet products
Cellevate – technology for 3D cell cultivation
Cognibotics – increased precision of robot control
Cognimatics – image analysis and software for camera surveillance
Cyclicor – non-toxic polymers for plastics production
Decuma – software that converts handwriting into computer text
Epigress – equipment for cultivating semiconductors (acquired by Aixtron)
Efficax Energy – kopplar solfångaren till varmvattenberedaren
Enza biotech –new surfactant for the cosmetic and pharmaceutical industries
Erghis Tech – touch-free technology
FaunaPhotonics - laser and radar monitoring of the biosphere
Galecto – medicine against pulmonary fibrosis (acquired by Bristol-Myers Squibb)
Gasporox – quality measurement of food packaging, and medical gas analysis
Gedea Biotech – antibiotic-free treatment of vaginal infections
Genovis – enzyme for characterising antibodies
Glucanova – liquid oats ingredients
GLO – energy-efficient light-emitting diodes
Goalart – software for troubleshooting in complex technical systems
GoodIdea –blood sugar-reducing drinks
Hövding – an invisible cycle helmet
Immunovia – early cancer diagnosis
iTaCiH – digital operational support for healthcare
MagComp - induction heating systems and high-efficiency inductors
Mapillary – crowdsourced street-level images
Mistbase – technology for energy-efficient radio communication (acquired by ARM)
Modelon Dymola and the Modelica language --> simulations of technical systems
Modcam – sensor/camera for computer vision
Mometric – computer vision algorithms for competitive swimmers
NaturalCycles - hormonfri preventivmetod
Nocturnal Vision–algorithm for night vision in cameras
Oatly – oat drink
Obducat – nanoimprint technology
Opsis – measurement system for air quality
OptiFreeze – fresh vegetables after deep freezing
Orbital Systems – water-efficient shower
Polar Rose – advanced image analysis and facial recognition (acquired by Apple)
Phase Holographic Imaging –technology for digital holography mainly for medical research
Phenoliv –a shot drink with beneficial antioxidants made from the by-products of olive oil manufacturing
Pneumatisk hybrid – halving fuel consumption for inner city buses
PPC (Partially Premixed Combustion) – reduced fuel consumption and emissions from combustion engines
Precise Biometrics – fingerprint recognition
Probi – research company within functional food
Proviva – fruit drink with lactic acid bacteria
Qlucore–pattern recognition of genetic data
Reläautotunern – product for automatic setting of regulators
Reosurf–carrot instead of fat in low-calorie sausages
SARomics – development of future substances for medicines
Secure Logistics - burglar alarm for packaging
Senzagen / Genomic Allergen Rapid Detection – allergy testing of chemicals that replaces animal testing
SITA,Swedish Interactive Thresholding Algorithm –fast and reliable visual field examinations
Sol Voltaics – solar cells made from nanowires
Solve – characterises material on a nanoscale
Spectracure – cancer diagnosis and treatment
Speximo – natural substances for skincare products
Spiideo –app for analysing training runs and competitive races
SunCarbon – biofuel from the forest industry by-product, lignin
Swiftfoot Graphics - algorithms and software for rapid 3D computer graphics (acquired by Intel)
Switchcore – circuits for fast computer networks (closed down)
Take Good Care communications – new communication channels: care recipient – caregiver
Tendo – robot-controlled gripping tool for rheumatics etc.
TamperSeal –burglar alarm for packaging
Ultraljudsdiagnostik
Unified Remote – use a mobile phone as a remote control for a computer
Veg of Lund – omega 3 drink made from rapeseed and potatoes
Vevios – wireless security alarm
ViscoSens – estimating the GI of bread
Xenergic – technology for digital memory
Ximantis - traffic forecasts