Study Centre Library
At the library at LTH Study Centre you find course books for LTH courses and programmes. You can both borrow books and read them on site. For two hours a day we have staff at hand who can help you out in library related matters. At other times you can use our lending machine to borrow and return books by yourself. The building offers the opportunity to study in a quiet study room, and to work individually or in groups in the open study environment. LTH Study Centre functions as a natural meeting point where you can grab a coffee with course mates or relax in an armchair reading a magazine.
Opening hours
Open with staff:
Monday, Wednesday, Friday 10-13
House open:
Monday-Friday 08.00-17.00
Saturday-Sunday 10.00-17.00
Students at LTH have access with their LU-card 08.00-22.00.
Service and opening hours during summer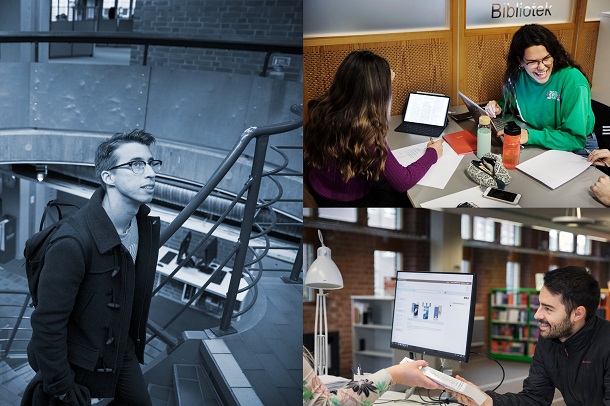 Contact
Telephone, all LTH libraries: +46 46 222 48 25 (Manned Monday to Friday, 10-15)

E-mail: bib@lth.lu.se
Visiting address: John Ericssons väg 4
Postal address: Box 118, 221 00 Lund
Internal mail
Internal mailing code 8