Library of Architecture and Design
Please note!
Due to the Public Health Agency's decision on stricter general advice in Skåne, the library will not be staffed 28/10 - 30/10.
Feel free to contact us via email! On the website's start page, you can also chat with the libraries at Lund University.
This is a library for those interested in architecture and design. We offer a wide range of literature concerning all aspects of architecture. In our collections you will find works on individual architects, architectural theory, materials engineering, urban planning, and much more. Within the area of design, we have books about industrial design, drawing, different types of craft and furniture. Within our library you also find course books for programmes A and ID. Furthermore, you find study places and cosy chairs where you can sit down to read one of our 40 magazines from all over the world. In addition to printed items, we have several electronic resources, for example the database DETAIL inspiration and the journal El Croquis. Our competent staff will help you find whatever you are looking for in our collections.
Opening hours
Monday 12.30-14.30
Thursday 11.00-13.00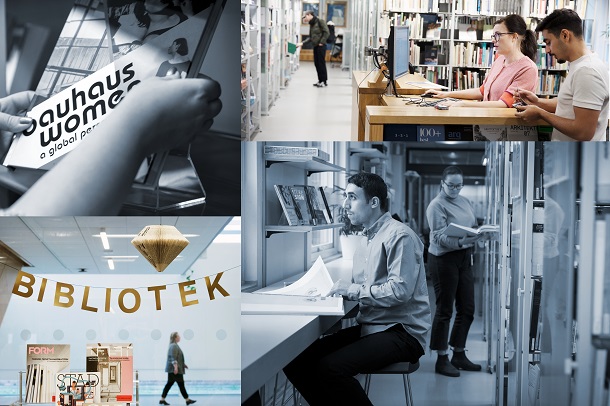 Contact
Telephone: +46 46 222 72 44
E-mail: abib@bibliotek.lth.se
Visiting address: A-huset, LTH, Sölvegatan 24
Postal address: Box 118, 221 00 Lund
Internal mail
Internal mailing code 2